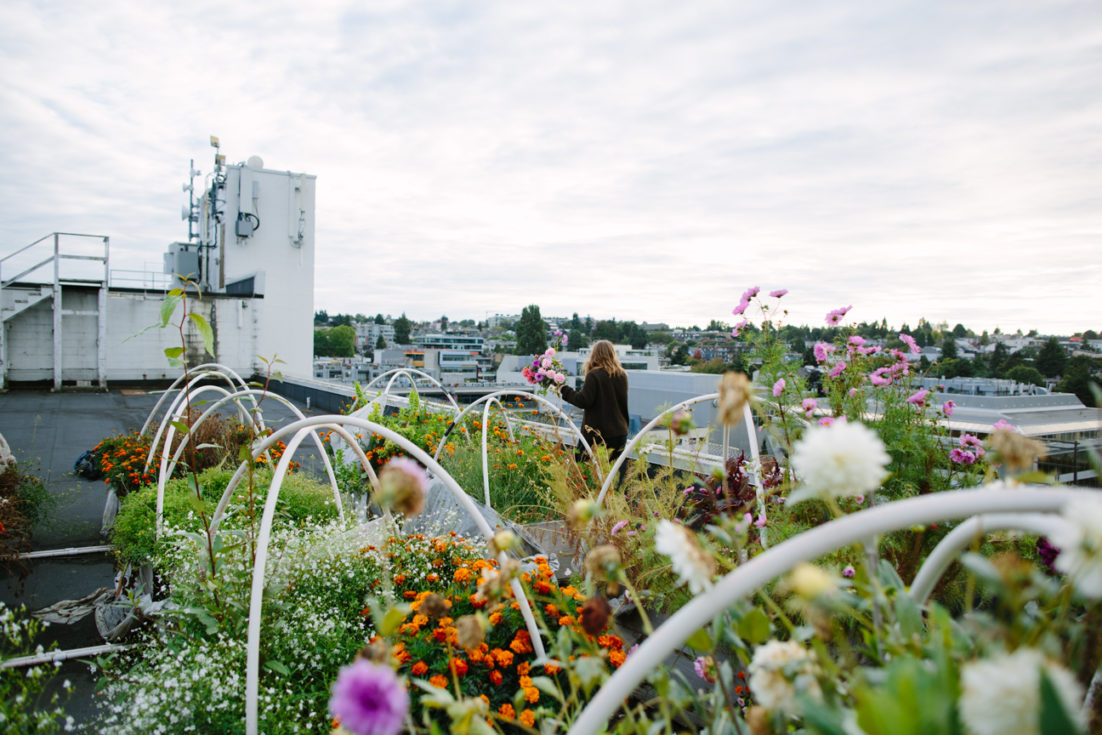 Weekend Flowers is a studio-based floral practice working primarily with flowers grown on a rooftop in Vancouver, on the unceded traditional territories of the Musqueam, Squamish and Tsleil-Waututh First Nations. Aiming to minimize waste and use organic methods, planting is done to support pollinators, create magical corners of beauty in an urban environment, and fill our buckets with exquisite local blooms. Winter months are spent working with dried flowers harvested from the summer's bounty for wreaths and special projects, an important part of a focus on sustainability.  
Products and services offered, including but not limited to:
CSA Seasonal flower shares

Floral styling for events and celebrations

Freelance florals and collaborations

Custom orders
Weekend Flowers was founded in 2015 by Kate Freeman.
Website by Chris Harris and Lori Kiessling.